Events Calendar
Hover your mouse over an activity and click for more information.
Due to COVID 19 regulations, we can only have limited attendance at Centennial Hall at this time. Meetings may be canceled due to changing circumstances; we will keep everyone informed. For those interested in participating in our Hook-ins or for newcomers who would like to join our Guild, please contact us first (please visit the contact page).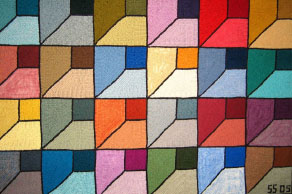 Attic Window. Hooked Rug by Sylvia Solomon
Hook-Ins
10 AM - 3 PM
Regular Hook-Ins, Mondays, from September to May.
Centennial Hall
288 Beaconsfield Blvd.
Beaconsfield, QC, H9W 4A7.
BHCG 2023 Show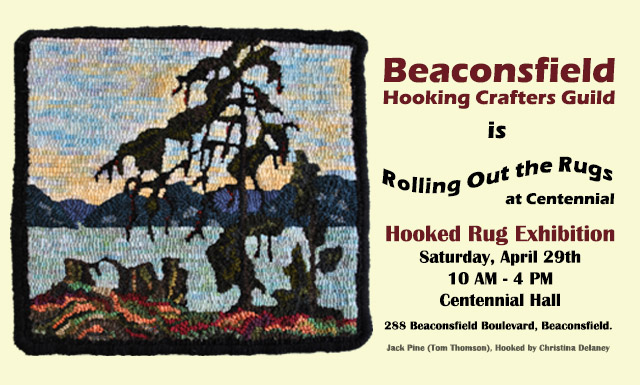 Finally, after the covid restrictions, the long-awaited exhibition is scheduled!
Upcoming Events
A Calendar of Events in Montreal, Quebec, Ontario or everywhere in Canada and USA, related to Rug Hooking and Fibre Art.
Celebrations
St. Patrick's Day
Green Day Hook-In
March 13th
Hook-Ins
Easter
No Hook-In on April 10th
Bunny (Detail). Original by Kitt Richard
OHCG
2023 OHCG Virtual Annual
April 22th
BHCG 2023 Show
Hooked Rug Exhibition
Saturday, April 29th
10 AM - 4 PM
Centennial Hall
Jack Pine (Tom Thomson). Hooked by Christina Delaney
Events to share?
If you're interested to share Rug Hooking Events with us, please use the Contact Form.