Events Calendar
Hover your mouse over an activity and click for more information.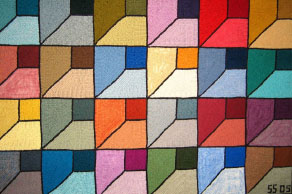 Attic Window. Hooked Rug by Sylvia Solomon
Hook-Ins
10 AM - 3 PM
Regular Hook-Ins, Mondays, from September to May.
Centennial Hall
288 Beaconsfield Blvd.
Beaconsfield, QC, H9W 4A7.
Saturday Hook-Ins, the third Saturday of the month, all the year.
La Tricolette
3652 Saint-Charles Blvd.
Kirkland, QC, H9H 3C3.
Upcoming Events
A Calendar of Events in Montreal, Quebec, Ontario or everywhere in Canada and USA, related to Rug Hooking and Fibre Art.
Workshop
Beginner / Refresher Class
Rug Hooking 101
Interested in learning the basic to get you started on your rug hooking journey? Reach Dawna Matthew through the Contact Page.
2nd Biennial
Pompy Hooked
& Fiber Arts Show
Oct. 12- Dec. 2nd, 2019
Pompanoosuc Mills Furniture showroom, Rte 5, E. Thetford, VT.
OHCG
Fall School in Ancaster
October 24-27, 2019
Mount Mary Retreat Centre, 437 Wilson St. E., Ancaster, Ontario
Hook-In
Halloween
October 28th, 2019
Centennial Hall
Beaconsfield
Green Mountain Guild
Fall Hook-In
November 8-10, 2019
Stowe, Vermont
Hook-In
Remembrance Day
November 11th, 2019
Centennial Hall
Beaconsfield
Events to share?
If you're interested to share Rug Hooking Events with us, please use the Contact Form.